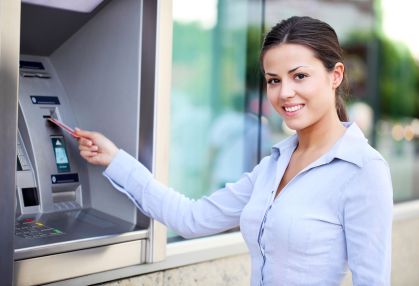 Dubois-Pike Federal Credit Union offers Visa ATM/debit cards to qualifying members. An ATM (automated teller machine) Card allows you to make deposits and withdrawals from your regular share or draft accounts. You may also obtain balance information from your accounts and transfer funds from draft to share or share to draft accounts. You may withdraw a maximum of $200 in any one day, if there are sufficient funds in your account.
If you have a checking account at DPFCU, you may qualify for a Visa debit card. You can use a debit card just like you would use a credit card, except that it comes out of your checking account just like writing a check would. You can use it to buy groceries, get gas, and even make purchases and pay bills online. For your protection, our debit cards have a purchase limit of $1,500.00 within a 24 hour period. On top of the purchase limit, debit users may also withdraw up to $200.00 from an ATM per day.
If you have any questions about your Visa ATM/debit cards, please give us a call at 812-634-9278.