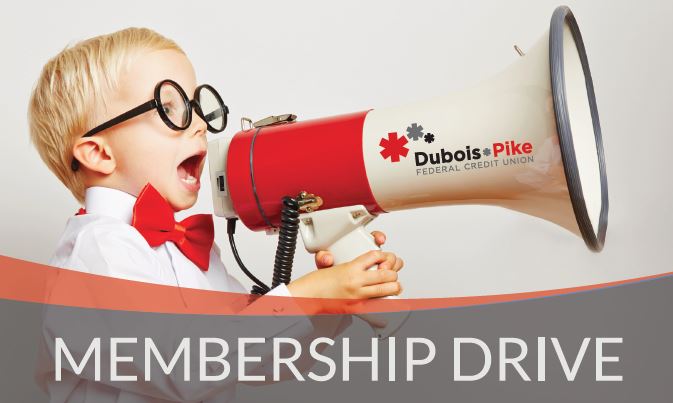 Here is how it works: It's as easy as 1, 2, 3!
•Stop by to get a referral card and write your name on the "Referred By" line.
•Give the card to a family member or friend and tell them about Dubois Pike. They will write their name on the "New Member" line.
•When they come in to open an account, they will hand us the card. OR They can click on the "Become A Member" tab on our website www.duboispike.org to start their account opening. There is a referral field on this online form. Either way, you both will be entered to win!
Must be 18 years of age to be entered. Drawings will be held at the end of each month and winners will be contacted by phone. Limited time only.