Welcome to a better way to do money!
As a member-owned, nonprofit credit union, we are dedicated to bettering the lives of those we serve.
Manage your account from anywhere with our mobile app!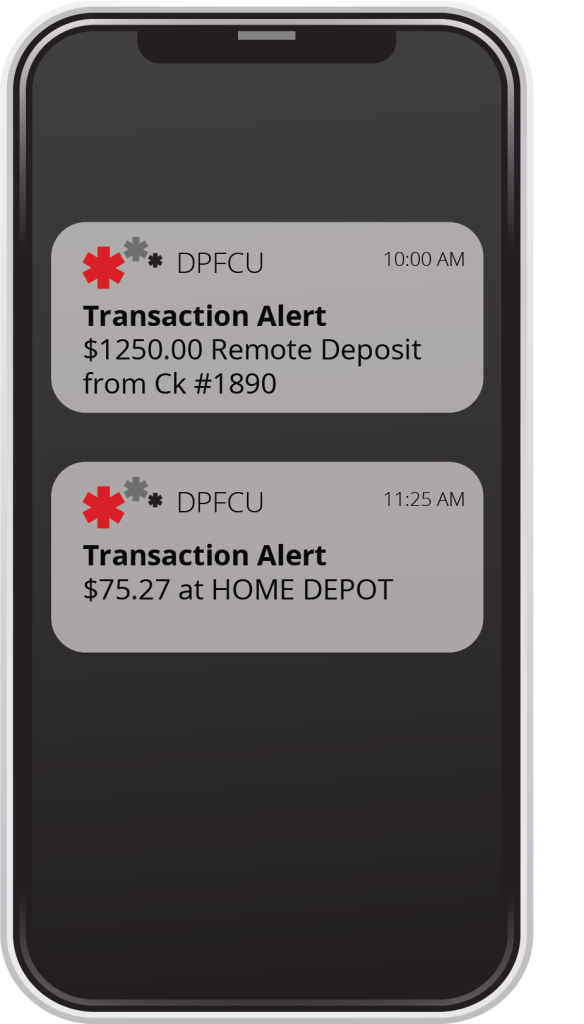 What a great group of people to work with. All questions were answered in a timely manner and service is always a 5 Star…. always greeted with a smile 😃.
Susan S.
The staff was incredibly friendly and helpful to get me everything I needed in a timely manner. I love banking with DPFCU.
Makenzie M.
The staff are friendly, efficient and centered on the customer. The credit union staff works proactively to protect customer accounts and credit card accounts from fraud. Great service!
Cheryl H.