With our online banking and mobile app, you can transfer money, check balances, review transactions and more!
Download our Mobile Banking App
iPhone: Apple iTunes
Android: Google Play Store
---
Two-Factor Authentication:
Our online banking features two-factor authentication as a security measure to protect your account.
Two-factor authentication requires you to have two things to get into your account: your password plus an additional one-time security code. You will be prompted to select how you would like to receive a security code at login. You can choose email, text, or a security question.
When you select SMS/text as the authentication method, a one-time use five-digit passcode will be texted to your number on file.
Login will require a one-time code every time unless you select the option to "Register Device ." At which point, security authentication options will be skipped when logging in from that specific phone, PC, or tablet.
Two-factor authentication provides enhanced member account security compared to a password-only approach or answering security questions.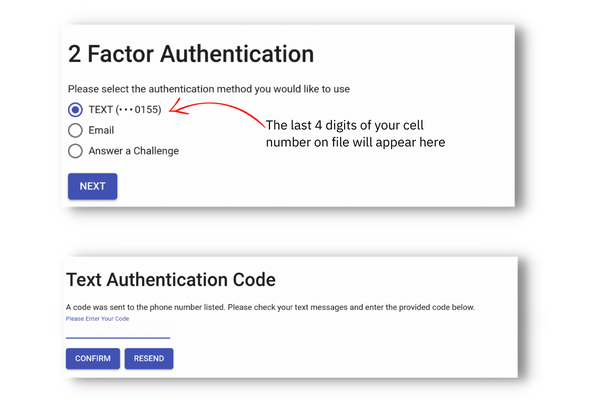 ---
See below for easy to follow tutorials on our most used features – remote control debit card, account alerts, remote deposit and more!
---
Remote Control Card
You have control! Turn off your debit card remotely with our remote control feature. Both Online Banking and the Mobile Banking app have this security feature built-in.
Watch this short video to learn how!
---
Remote Deposit Checks
Deposit your paper checks from anywhere using our mobile app!
Watch this short video to learn how!
---
Enable Account Alerts
Receive email or mobile push notifications for your account activity.
Watch this short video to learn how!
---
ATM Locator
Finding Fee Free ATM's has never been easier!
See our ATM & VISA Debit Cards page to find one of our 855,000 No-Fee ATMs Worldwide!
You can also log into your account via our mobile app to use the locators!
---
---
External Transfers
External Transfers allow you to move money between your DPFCU accounts and those you have elsewhere.
---
How do I set up Bill Pay?
Bill Pay (included free with your checking account) enables you to view and pay all of your bills from one secure place. You must use online banking via desktop to set up your payees. After setup, you can easily review and send payments via our mobile app.
How to set up:
Sign in to online banking via your desktop / pc
Open menu options (top left corner of the screen, click on the three lines stacked on top of each other)
Under SERVICES, click on "Bill Pay"
Follow the on-screen prompts to set up Bill Pay
---
How do I sign up for e-statements?
Using online banking on your desktop:
Sign in to online banking.
Open menu options (top left corner of the screen, click on the three lines stacked on top of each other)
Under USER PROFILE, select SETTINGS
Under ACCOUNT SETTINGS, select EDIT EMAIL
Click on your email address and check the box next to STATEMENTS
Click I AGREE to accept the terms and conditions