Introducing Private Student Loan Program
Paying For College Just Got Easier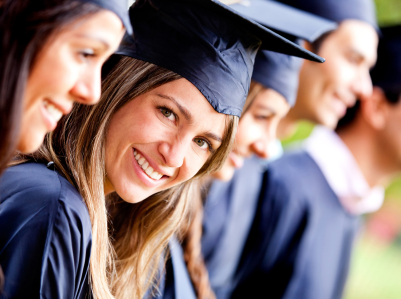 Recognizing the need for higher education financing for its members, Dubois Pike Federal Credit Union now offers a private student loan and private student loan consolidation with affordable rates through cuStudentLoans, a credit union managed network.
With college enrollment at an all-time high, paired with the escalating cost of tuition, cuStudentLoans provides students and families with a complimentary product to assist them with funding higher education when federal options are exhausted. The cuScholar Private Student Loan can help pay for all qualified education expenses, including tuition, room and board, books, computers, even past due tuition bills. This private student loan option also includes a unique financial literacy component that helps students learn responsible repayment habits and build their credit scores while they are still in school.
For recent college graduates currently faced with high interest private student loan debt, Dubois Pike Federal Credit Union offers a consolidation and refinancing solution. The cuGrad Private Student Loan Consolidation combines loans from multiple lenders into one easy payment to reduce the chance of a missed or late payment. This refinancing option can also potentially save thousands of dollars in student loan payments every year, allowing borrowers to put the extra money towards paying off their debt faster, or towards a major purchase such as a car or home.
Private Student Loans:
Student Loan Refinance: