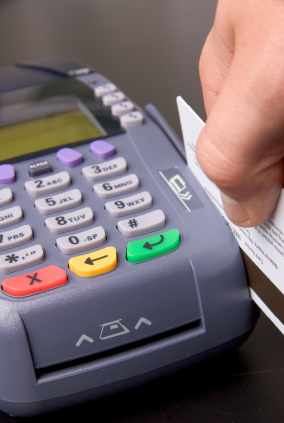 Dubois-Pike Federal Credit Union offers Visa credit cards with the Member Choice Rewards program. Use your credit card, earn points, and then use those points to buy an almost endless selection of merchandise, travel, event tickets, and gift cards.
We offer two Visa credit cards, the Gold and the Platinum. The Visa Gold card has an Annual Percentage Rate (APR) for purchases, balance transfers, and cash advances of 12.00% (Gold Disclosure). The Platinum has an APR of 9.00% (Platinum Disclosure). (These APR's will vary with the market based on the Prime Rate.) There are no annual fees, additional card fees, balance transfer fees, or cash advance fees.
With the Member Choice Rewards program, every dollar you spend on our credit cards will earn you points. You can use these points to buy merchandise, gift cards, travel, and event tickets. To redeem these points, all you have to do is log onto www.selectyourrewards.com/MemberChoiceRewards.
Also, when you use your DPFCU Visa card to travel, you get the advantage of Travel & Baggage Insurance and Auto Rental Collision Damage Waiver.
So, come in today and fill out your application and start earning points immediately. If you have any questions, you can give us a call at 812-634-9278.